The budget has come in the way of making 29 gram panchayats of the district a model. The budget was not received after the selection of the panchayats and sending the chiefs to other districts and giving tips for the model village. In such a situation, the intention of making these villages a model is confined to the files. To make the villages a model, the District Panchayat Raj Department had visited 32 village headmen of Jalaun district, Model Gram Panchayat Akbarpur and Itaura and Gram Panchayat Pawa in Lalitpur, so that the head could use the model there. But, the process could not proceed further. District Panchayat Raj Officer Sanjay Kumar says that on the instructions of DM, the structure to model Gram Panchayats has been prepared.
The principal's visit has also been visited. Budget will be sought from the government for development works in selected gram panchayats. Development block in selected 29 gram panchayats Pista, Poon, Tolakalam in Baberu, Kusma Dera in Bisanda, Umrehda, Bhahedu.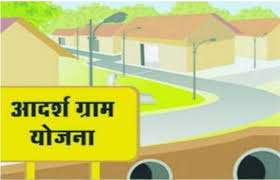 Dharwamanpur, Katra Kalinjar, Barkha (B), Mahotara in Naraini. Girvan, Bighna, Jakhni, Saraswah in Mahua. Itwan, Jari, Barokhar Khurd, Luktara in Barokhar. Banthari, jamun, chillolor, lohra in Kamasin. Mahui, Moongus, Sadimadanpur and Jaspura blocks in Tindwari include Benda, Tangamau, Padohara, Rampur.